I do have a blog roll on my home page of blogs that I love to read, so check that out also if you are looking for more Bodacious Blogs! These buttons are in no particular order-just how I grabbed them. I wish I knew enough about html to know how to put more than one button on a row.....
The Soup Mama writes about her life in the country with her kids, and more! She keeps it real, too, which I love!
The Blissful Babbler brings the funny, but always leaves me with something to think about.

Tanya writes, cooks, and most of all, inspires! A huge plus is that she does all of these things well, yet still maintains her "real". (Can you tell I respect people who keep it real?)
Who
doesn't
like this blog?!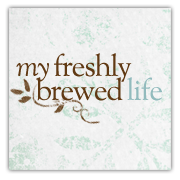 Pause for a cup of coffee with Barbie, and leave with some Christian wisdom and inspirational thoughts.
Amy is one of my newest blog buddies-she's another Mom who keeps the "real" in her writing.
My favorite decor site! I love that she doesn't promote $$$$ products and furniture in every post!
A funny mom of four who writes about the day to day happenings of life.
Wow-in making this list, I realized that so many blogs I love DON'T have buttons! Seriously, if *I* can make one, (albeit a sort of crappy one), YOU can make one! Get on it, girl (or guy)!
This list is not complete, so don't feel left out if you don't see your blog here!