Friends, not only is this my 100th post, but I also have an award to accept! Melissa of
Nouns and Violets
, awarded me the Stylish Blogger award!
Me, stylish?
With my hair that is a month past due on cut and color? I'm on snow day 3, so I haven't even put on makeup in a while
(except for under eye concealerr, so I don't frighten my children)
, although I did put on matching, clean socks today!
That's semi-stylish, right?
Well, I do like clothes, makeup, magazines and style blogs
(speaking of style blogs-know any good ones?),
so I guess I can be virtually stylish. Anyhow, thank you for the award, Melissa! Check out her blog, I think you'll like it! To accept the award, I need to list 7 things about myself and then pass the award on to others, so I'll get to that in a bit.
This is my 100th post! How should I celebrate? I used to teach Kindergarten, and we'd celebrate the 100th day of school by making paper crowns with "100" on them.
(Much like the one in the picture that my daughter is wearing from her 100th day of Kindy-now she's a "big" 4th grader!)
While that sort of kooky thing is right up my alley, I'd have lots of 'splaining to do if I sported one of those bad boys around the house today.
Although a diamond tiara with "100" on it would go along with the whole "stylish" thing!
In Kindy, we'd also paste 100 random objects to posterboard, but that sounds sort of boring. We'd also graph 100 M&M's, but I sort of already ate them all, once I rediscovered my secret stash. I could post 100 random facts about me, or 100 of my favorite websites, but frankly, I don't have that kind of an attention span. I'm also not going to post a bunch of links to some of my best
(least worst?)
posts-
I've done that before
, and I'm too lazy to do it again.
So, I'm going to need your help in celebrating! Put on your diamond 100 tiaras, and your rhinestone studded go-go boots
(what? It's my party!),
and help me out by listing 10 of your favorite things! They can be favorite websites, blogs, foods, movies, random things, or whatever. If ten people list ten things, then guess what? We'll have 100, kids!
My 10 Favorites (at the moment)
1. Coke Zero
2. Giant Chewy Sweet Tarts
3. Chipotle Chips and salsa
(no, my favorites aren't all food related, just most of them!)
4. sleeping late
5. soft, fuzzy blankets
6. warm, sunny summer days
7. beaches
8. flip flops
9. shopping with no children along
10. wacky reality tv shows on TLC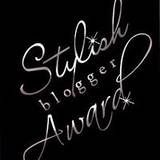 Ok, so now that I've told you some facts about me, I get to pass along the Stylish Blogger Award on to some other stylish ladies and great bloggers! Ladies, if you wish to accept, share at least 7 facts about yourselves, and pass the award on. Check out their blogs, they rock!
Organized Chaos
The Adventures of JAMC
She just celebrated her 500th post!
Working Mom Back to School